rumour sites have said for last 4, 5 years, kinda new, that kims mother is megumi yokota(1964 -) who was kidnapped into north korea in 1977 and whose mother is sakie nashimoto yokota( 1936 - from kyoto) who should be a daughter of masako nashimoto yi(1901 - 1989 alias yi bangja) who married to yi un(1897 - 1970), crown prince of korea.
that nashimoto is one of royal families/clans but belongs to hockucho( northern court) .
historically royal families were divided into two courts : nancho(southern) and hokucho( northern court), that was around 14 century, since then all other classes like bushi/samurai-warrior clans seems had had to belong either one of those two, and wars and conflicts beween them havent ceased openly/covertly. probably they had known divide and conquer stuff and kept applied it so as to rule the world and maintain the power.
and since meiji restoration(1868) is said nancho has had taken over the power and hokucho clans kinda in low profile or underground / blocked.
"President George W. Bush addresses the press during a meeting with a family of North Korean defectors and family members of Japanese citizens who were abducted by the North Korean government in the Oval Office Friday, April 28, 2006. Kim Han-Mee, the daughter of North Korean defectors, sat next to the President. White House photo by Paul Morse" - - - - sakie is in right side, with a picture of daughter megumi.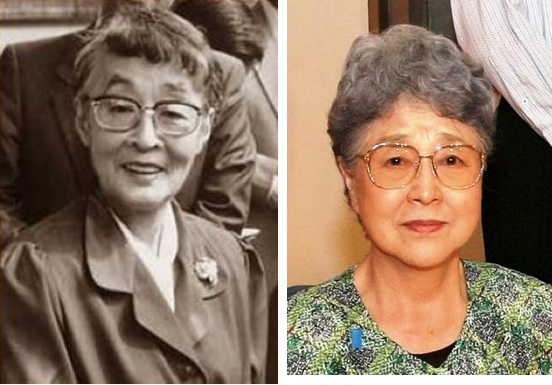 left masako nashimoto yi, right sakie nashimoto yokota
possibly sakies real father might be yi un.
yi un
https://en.wikipedia.org/wiki/Yi_Un
yi bangja
https://en.wikipedia.org/wiki/Yi_Bangja
salie yokota
https://search.yahoo.co.jp/search?ei=UT ... e%20yokota
imperial family hokucho nancho
https://search.yahoo.co.jp/search?ei=UT ... o%20nancho
:-B