"An extraordinary Foreign Intelligence Service (SVR) report circulating in the Kremlin today states that Federation electronic forensic experts have opened a joint operation with the Investigative Committee of the Republic of Belarus (ICRB) in order to "discover/ascertain" the "motives/intentions" as to why a 29-year-old Kazakhstan-American nurse [name redacted due to Belarus law] assassinated a highly respected Mother Superior on 5 January—and the following day, 6 January, one of her "patients", a 26-year-old American man named Esteban Santiago, committed a still unexplained massacre at a Florida airport that killed 5 innocent people. [Note: Some words and/or phrases appearing in quotes in this report are English....
After being given temporary shelter in the St. Ksenia monastery to "help her resolve her worldly problems", this report continues, this young Kazakhstan-American nurse became "more mentally extreme" by the day claiming that "the CIA controls my mind" and that her "beloved/favorite" patient, she called "my dear Esteban", were both made to be assassins—thus leading her, on 5 January, to brutally stab to death this monastery's prioress Mother Superior Vasilissa.
Upon killing Mother Superior Vasilissa, this report says, this Kazakhstan-American nurse remained over the dead and bloodied body of her victim repeatedly screaming that "Esteban is next! Esteban is next!"—leaving local police officials to conclude that she was insane and who placed her under the care of psychiatric professionals....
To the investigative hypothesis being used in this joint SVR-ICRB operation to discover the facts regarding these horrific events, based on "electronic/telephonic evidence" so far discovered, this report details, is that this Kazakhstan-American nurse was, indeed, an assassin directly targeting Mother Superior Vasilissa, and that upon Esteban Santiago hearing that her "kill mission" had been successful, became "mentally snapped/insane" thus causing him to commit a "revenge retaliatory massacre".
As to why Mother Superior Vasilissa would become the target of an assassination, this report stunningly states, is "more than likely" due to a 27 November communication she had hand-couriered to her religious superiors in the Belarusian Orthodox Church stating that the discovery of the mysterious space object known as 2016 WF9 was the long awaited "final sign" that would "usher into being" the long feared prophecy of the 7th Century prophetess St. Odile of Alsace.
Important to note about Mother Superior Vasilissa, this report says, is that she was one of the world's most renowned experts on St. Odile and this revered Saints centuries old prophecy depicting the final days of our planet—and that accurately describes our modern times she could not have possibly have known about, and that said:
"There will come a time when war will break out, more terrible than all other wars combined, which have ever visited mankind. A horrible warrior will unleash it, and his adversaries will call him Antichrist.
All nations of the earth will fight each other in this war. The fighters will rise up to the heavens to take the stars and throw them on the cities, to set ablaze the buildings and to cause immense devastations.
Oceans will lie between the great warriors, and the monsters of the sea, terrified by everything that happens on or under the sea, will flee to the deep.
Battles of the past will only be skirmishes compared to the battles that will take place, since blood will flow in all directions....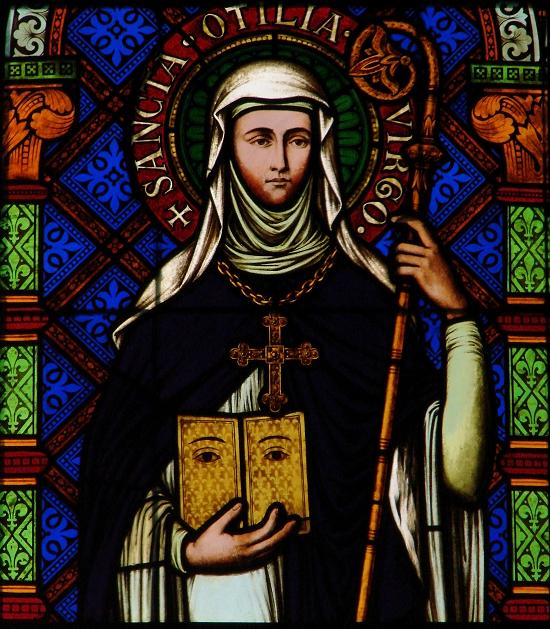 "
http://www.whatdoesitmean.com/index2203.htm
" onclick="window.open(this.href);return false;
http://www.mirror.co.uk/science/nasa-sa ... ng-9560987
" onclick="window.open(this.href);return false;
:-B