"It should not come as a shock that Alexander Hamilton and George Washington were British American insiders and they did not meet by accident.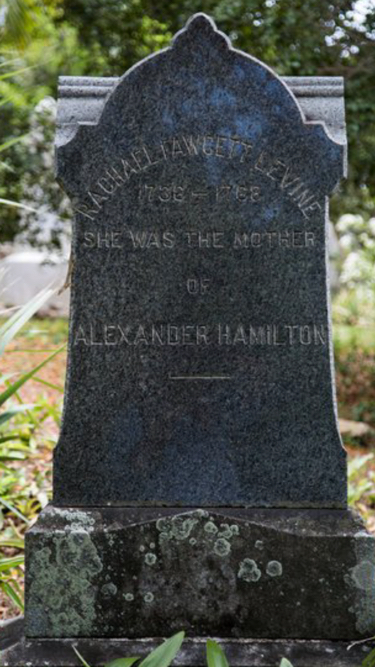 Washington's mother, Mary Ball, and Hamilton's mother Rachel Lavien (Levine) were of French Huguenot descent. As was Washington aide, John Laurens of South Carolina. The surname Ball has also been identified as belonging to crypto-Jewish families by the authors by Elizabeth Caldwell Hirschman and Donald Yates who wrote, "Jews and Muslims in British Colonial America: A Genealogical History." Hamilton married into the Schuyler family of Albany, New York which has also been identified as crypto-Jewish by Hirschman and Yates. Hirschman and Yates also identified surname Custis as being crypto-Jewish.
Daniel Parke Custis was an American planter and politician who was the first husband of Martha Dandridge. After his death, Dandridge married George Washington.
As for Hamilton, after nearly a year of investigation, I discovered that he wasn't the son of James Hamilton but the son of Henry Cruger, Sr., a wealthy New York merchant tied to the inter-connected families of the Dutch New York power elite. Cruger's father was the 38th mayor of New York City. His brother was the 41st mayor of New York City and governed while little Alexander was growing up on the tiny British island colony of Nevis, then headquarters for the British West Indies slave trade of which the Crugers were major players.
Both Hamilton and Washington were thrust together to execute a stratagem devised by the British (crypto-Jewish) power elite on both sides of the Atlantic. The goal was to federalize the colonies under an umbrella controlled by the elite and eventually enslaving them with an enormous national debt. Together Hamilton and Washington accomplished their joint task by selling the Constitution and a central bank ultimately controlled by a strong central government controlled by the (crypto-jewish) elite, note a few of the following names of the power elite:
Financier, John Nixon, conducted the first public reading of the Declaration of Independence in Philadelphia, in 1776. He was also one of the founders of the Bank of North America....
"
https://www.henrymakow.com/2017/10/Cryp ... erica.html